Boztepe has indicated that they could reduce prices if international transportation companies chose Ro-Ro transportation instead of road transportation. Peder has shared details about the sea routes and rail networks that DFDS has established in Turkey, Europe and Scandinavia. He said: "We've lead the way in the transportation of a cargo from a land terminal in Turkey to a land terminal in Scandinavian countries." Pedersen has stated that thanks to DFDS' digital solutions, transporters can plan the journey of their goods online.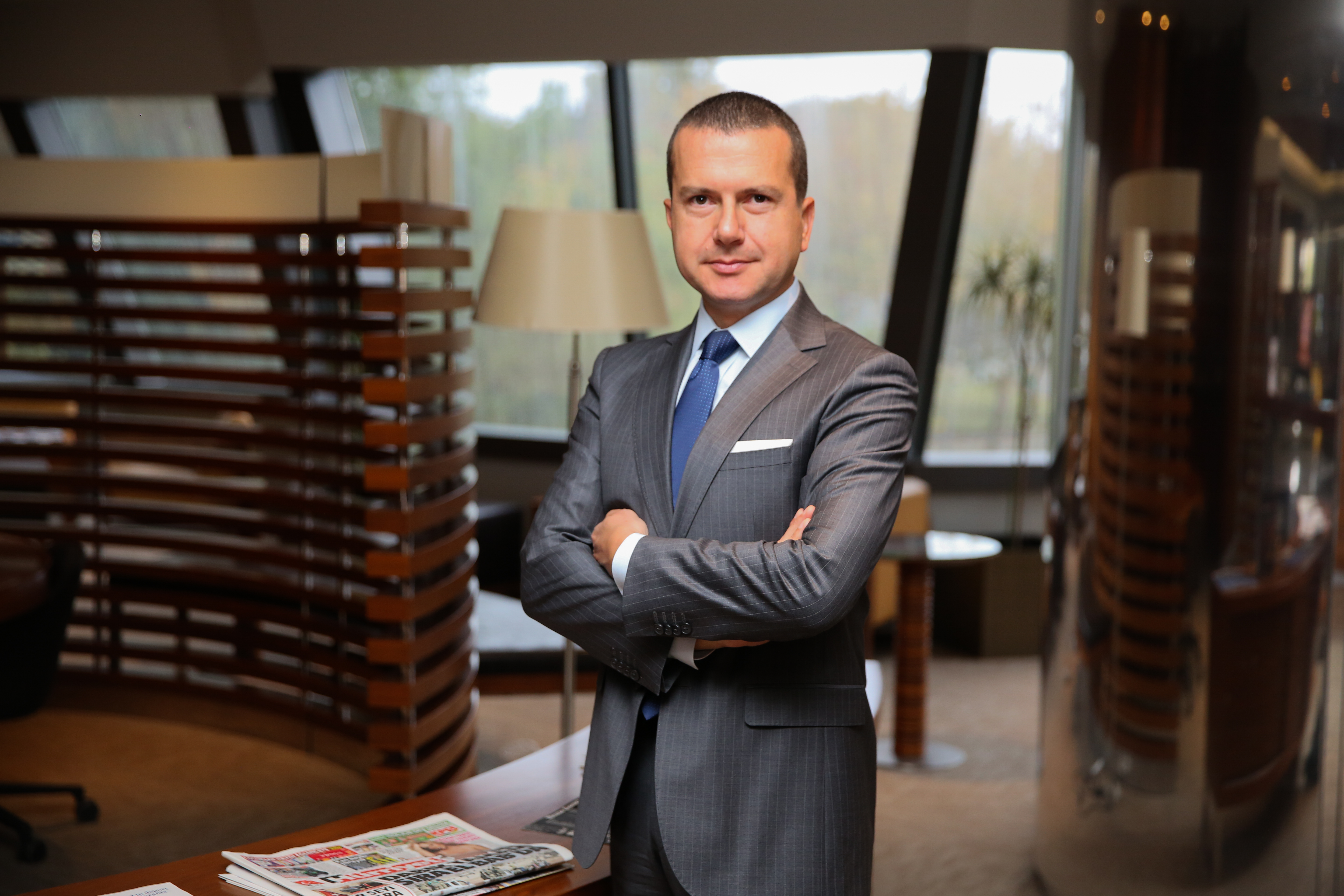 Mediterranean's Largest Ro-Ro Ship "Ephesus Seaways" Begins Its Journey
Shipping and logistics giant DFDS has brought Mediterranean's largest Ro-Ro ship "Ephesus Seaways" to Turkey. A naming ceremony was held at U.N Ro-Ro Pendik Port for "Ephesus Seaways". The ceremony was hosted by DFDS Mediterranean Department Senior Vice President Selçuk Boztepe and DFDS Executive Vice President Shipping Division Peder Gellert Pedersen. The 237-meter-long "Ephesus Seaways" will serve with the capacity for 6,700 lane metres of cargo to carry 450 Lorries.
Selçuk Boztepe: "We May Be Able to Reduce Prices If International Transporters Choose Ro-Ro"
DFDS Mediterranean Department Senior Vice President Selçuk Boztepe has made an important statement at the naming ceremony of "Ephesus Seaways" and indicated that costs can be minimized as the occupancy rate of Ro-Ro ships increases and that they can reduce prices accordingly. Boztepe said that they are expecting the support of international transporters and argued that choosing Ro-Ro transportation instead of road transportation for international transportation would help international transporters get rid of various operational issues and additional cost burdens. Boztepe has indicated that with the popularisation of Ro-Ro transportation and increasing the occupancy rates of the ships may allow them to reduce the prices.
"Future of Logistics Lies in Inter-Model"
Selçuk Boztepe has emphasized that Turkey's economic strategy is based on 'export-based production' and that this is only possible through keeping its logistics veins flowing. Boztepe has stated that the EU brings up a new challenge in road transportation each day and indicated that the future of logistics lies in inter-model transportation. Here are some of the highlights from Boztepe's statements:
"We Will Purchase the Tickets of Our Customers Who Choose the Yalova Terminal"
"We've signed a 10-year agreement with Yalova Terminal. This will relieve us a lot. I believe that many of our transporter colleagues will soon begin using Yalova Terminal. Of course, this will help spread the load. According to our agreement with İDO; if our customers choose the Yalova Terminal, we will pay for their İDO transit fees. Therefore, choosing Yalova Terminal instead of Pendik Terminal, won't bring any financial burden to our customers. Currently we make 5 departures from Yalova and 4 from Pendik. So, we're making a total of 9 departures per week."
"Complete Digitalisation at DFDS By the End Of 2020"
"Currently, all the industries are looking for 'How to digitalise'. DFDS included. 3 years ago, the company has appointed a "Chief Digital Officer" and determined which way to go. At the end of 2020; our customers from transportation and logistics companies, will be able to use a smartphone or web-based application for the transportation of their goods. They will be able to organize the transportation of their goods in modular phases like ship transportation followed by a train transportation which is followed by receiving the trailer with a tractor truck to deliver it to its destination, all in a digital environment. And we will make this possible under a single price. For example: Pendik to Trieste, Trieste to Ghent, Ghent to Sweden... They will be able to purchase all these steps either one by one or as a whole."
"EU No Longer Wants to See Trucks"
"Turkish economy strategy is based on 'export-based production'. This is only possible by keeping its logistics veins flowing. But what are these veins? These veins are the ships, ports, inter-modal transportation and trains. European Union no longer wants to see trucks on its roads. It especially doesn't want to see any Turkish trucks in order to support its own truckers. Each day, they are introducing new sanctions. Transit documents, visas, walking bans, tolls... Inter-modal transportation is the only way now. From now on, logistics companies should invest in trailers rather than tractor trucks. For this reason, the importance of Ro-Ro and inter-modal transportation is increasing with each day. Ensuring the flow of logistics channels should become a government policy. You see China's inter-modal investments all around the world. They are purchasing ports in Africa, Greece and Europe, and they are inaugurating railways. We should also take advantage of the Silk Road. We must get as much shares as we can from the Silk Road."
"500 Euro Return Price for Empty Units"
"Our average one-way price is between 900-1000 Euros. With the current crisis and devastated import levels, we've made a significant discount for our transporters. We've reduced the one-way price for empty units down to 400 Euros. Because without imports, they couldn't return their empty units. Since the circumstances still continue, we've set a price of 500 Euros until the end of 2019. We've made a promise to International Transportation Association and our transporter colleagues. "
"DFDS May Invest in Passenger Transportation in Turkey but Wouldn't Get Involved in A Logistics Business"
"DFDS also has passenger transportation units called 'DFDS Passengers'. I don't know whether they would bring those to Turkey. There is no such plan at the moment. But can they do it in 4-5 years? Yes, they can. However, I can say that DFDS doesn't have any intention to get involved in a logistics business in Turkey. The main business of DFDS is sailing anyway."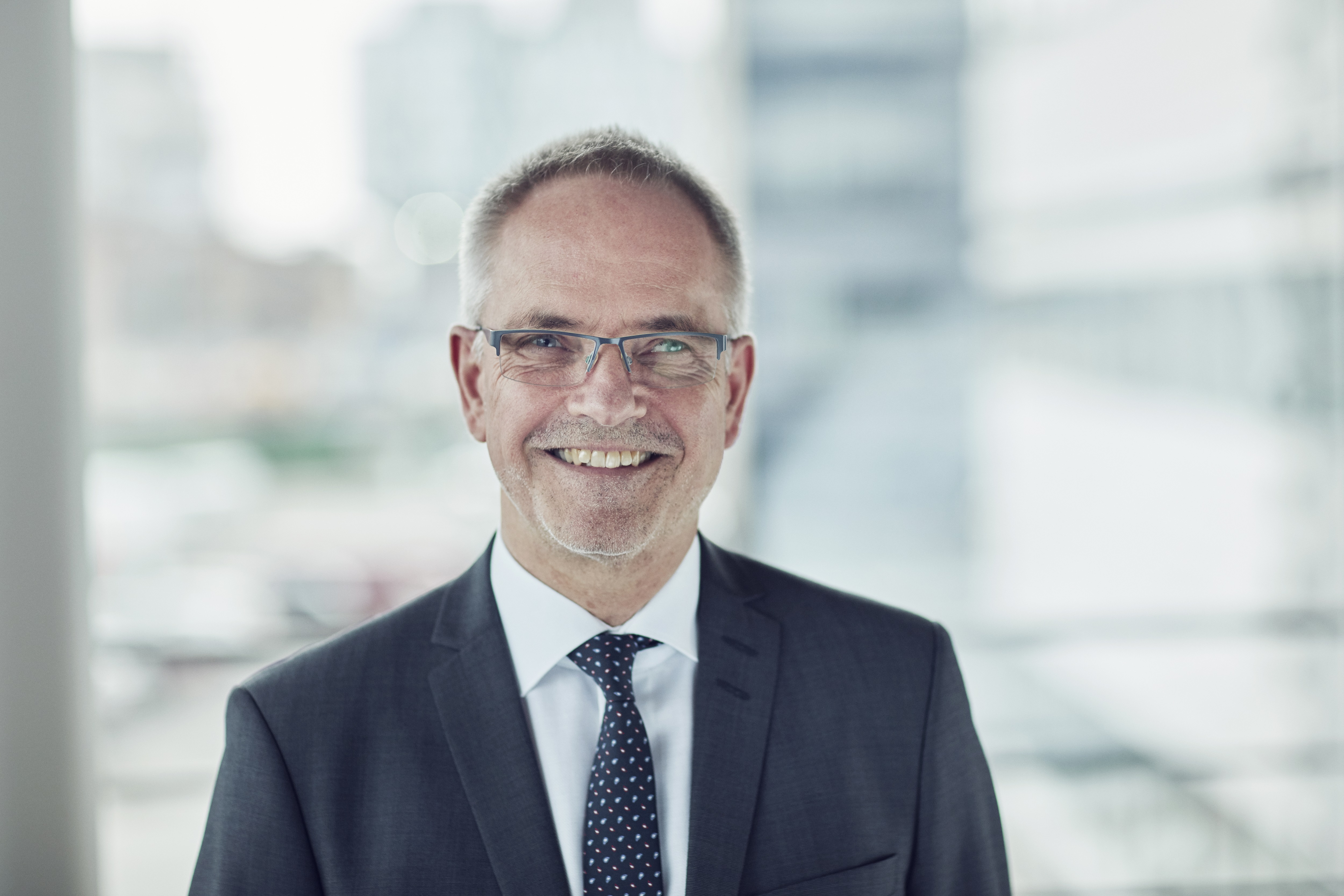 Peder Gellert Pedersen: "We Made It Possible to Transport a Cargo from A Land Terminal in Turkey to A Land Terminal in A Scandinavian Country"
DFDS Executive Vice President Shipping Division Peder Gellert Pedersen has jointly hosted the naming ceremony of "Ephesus Seaways" with Selçuk Boztepe. In his statement about DFDS' connection of Norway and Turkey using sea and rail transport, Pedersen said: "As a shipping company, we're actually serving the logistics sector rather than production. Meanwhile, we want to be different from many other shipping companies. In recent years, we've managed to advance DFDS by thinking outside the box. Instead of travelling from one port to another, we've advanced our services and ourselves further to travel from one land terminal to another. Let's face it; not all manufacturers reside at ports; they are located inland. Therefore, in order for us to penetrate into countries, we had to transport goods to inland. So, we began transporting goods all the way into countries. By incorporating U.N Ro-Ro into its current network, DFDS has lead the way in the transportation of a cargo from a land terminal in Turkey to a land terminal in Scandinavian countries. Turkish transporters will be able to transport their goods to England, Spain or anywhere else they want to deliver."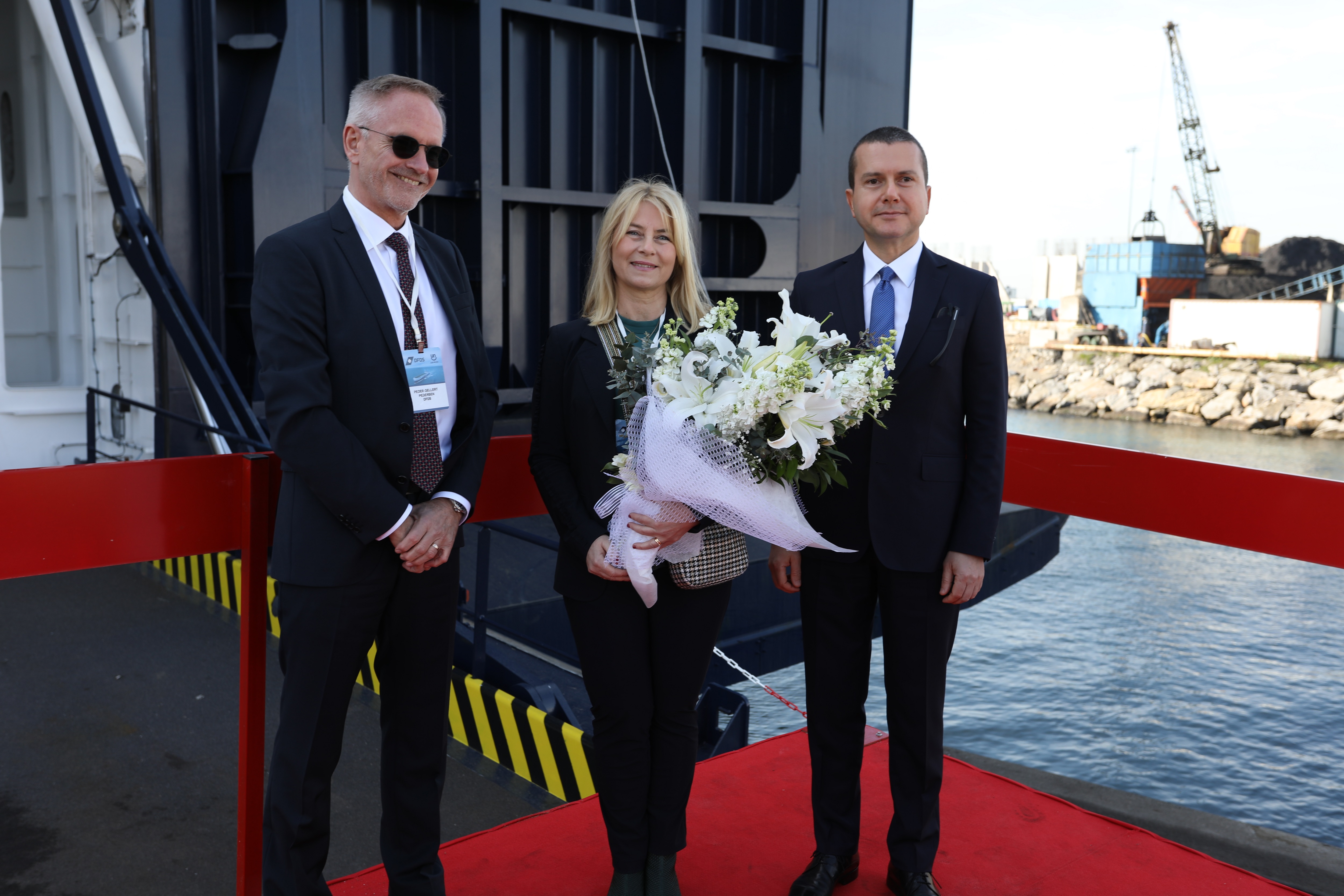 "Transporters Will Be Able to Plan the Entire Journey of Their Goods on A Digital Platform"
Pedersen continued: "Meanwhile, we've also integrated a digital solution into our operations. Transporters can plan their entire journeys online. We have a very vast experience. We've been operating in this sector since 1866. We know all sorts of fine details about what to do and where to do it. We're planning our investment in Turkey as a long-term investment. We will remain in Turkey for a long time."